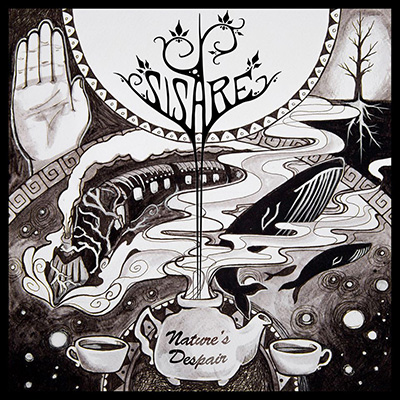 Listen to the debut album "Nature's Despair"
CLICK HERE TO DOWNLOAD
We would like to thank these people for making the CD manufacturing process possible:
Markku Piltti, Eero Laaksonen, Mikko Repolainen, Osku Raukunen, Jussi Suvanto,
Riku Laahanen, Tuomo Liljenbäck, Ari Peura, Timo Juhala, Riina Katainen, Marjo Takanen, Pyry Pakkanen, Essi Kajo, Pekka Peura, Mika Kuusela, Janne Laitomaa, Jani Portaanoja, Matti Latikka, Petri Laukkanen, Jonne Kokkonen, Risto Vuorinen, Erno Airiskallio,
Jussi Vuola, Aarre Ertolahti, Tiago Ribeiro, Timo Toikka, Ossi Kauppi, Salli Peura,
Milko Viirto, Joni Kajander, Satu Pihlajamaa, Lassi Laine, Jarkko Viikki, Ville Suvanto,
Kari Kalliolevo, Jussi Vikström, Harri Moisala, Laura Aaltonen, Viola Elenius, Ville Turunen
---
Severi Peura – Vocals, Guitar
Hermanni Piltti – Bass
Timo Lehtonen – Guitar
Rauli Elenius – Drums

Violin on 'The Brew' by Heidi Lahtinen
Music and lyrics by Severi Peura. Arranged by Severi Peura, except 'The Brew' arranged by Severi Peura and Heidi Lahtinen.
Percussions and programming by Severi Peura.
Produced, recorded and mixed by Severi Peura. Vocals recorded by Saku Moilanen (tracks 1 - 5 & 8), Miska Reuhkala (6)
and Olli Hipeli (7).
Mastered by Teemu Kinnunen at MojoLab.
All drums and some guitars and vocals recorded at V.R.Studio, Turku. Violin and the rest of the guitars and vocals recorded at
Studio Avaria, Virrat.
Original cover art by Laura Taipale. Logo by Eeva Saarinen.
Booklet and inlay graphics by Severi Peura and Hermanni Piltti.
Layout by Anu Salonen.
---